What's In Your Wallet?

The Legendary Card to Wallet Range

Very Limited supply, when gone there will be no more.

JOL PLUS Wallet - Small $120

with ID Case only

Measures 150mm x 100mm closed (25.4 mm = 1 Inch)
How many wallets do you own? This is the Ultimate Card to Wallet and so much more!

The Last Wallet you will ever need to buy.

The Plus Wallet has been one of the most sought after Card to Wallets on the market, and has been re-designed to include many ideas and improvements Jerry has always wanted to build in. It has been a long time in the making, but is at last here. The JOL Plus wallet is also priced at a price so unbelievable, it is the wallet to end all wallets. This offer for this is really unbelievable. Instructional DVD included. Get yours now while available. This smaller version is most popular in US.

on below.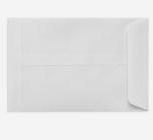 50 Pack of White Envelopes for all Plus Wallets $10
These are perfect size for both Plus Wallets. Instructions with wallets show you how to make them self sealing if you wish, we don't, and feel its overkill, but to each his own. Just know these envelopes are un-prepared, they are just perfect size.

JOL

No Palm Wallet $70
Measures
150mm x 100mm closed (25.4 mm = 1 Inch)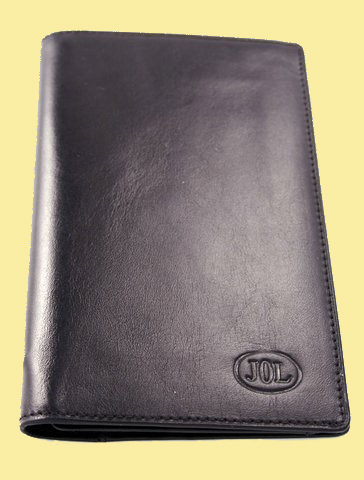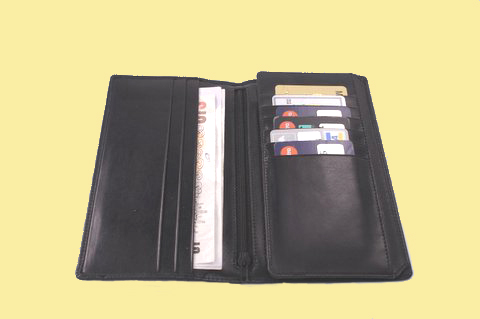 Have you ever wanted to do signed card to wallet with NO PALMING. This wallet (as well as the Plus Wallets, which have this feature built in) make all other methods obsolete. The Wallet will fit a back pocket or shirt pocket, and large is classic secretary size, for an inner Jacket pocket. An original concept of mine; I call it a pelmet, it holds a card or cards, taken from the top of the deck. Place it down with safety, then picked it up by the fingertips. The zip is opened to reveal the climax of a card to wallet effect. Designed for daily use with pockets for credit cards, money and documents.

Instructional DVD included. The No Palm feature also allows this to be used as a secret holdout, and a peek wallet. We are also throwing in an instructional DVD in deluxe DVD case too as a bonus.



JOL Split Decision $45

"A bit of history first, this effect is the brain child of Joe Riding, I have used in my own presentations for quite some time. Joe was a good friend. I loved the effect so much I designed a case to hold the entire setup. The case has a special pocket for the prediction card, and the main case is divided so the two halves do not mix into each other. The effect is included with kind permission of Joe Riding with my own handling. I think you will love it as I have. A beautiful prediction with a surprise twist. Very easy to do, and great entertainment. Comes with a beautiful JOL Leather case to hold the entire effect. This is an elegant stunner you will carry always. A card is selected from two halves of a deck by a spectator, the chances of the two halves matching are ten thousand to one. But wait, the twists encountered make this a true classic, and pure entertainment that has proven it self time after time. With bonus instructional DVD." - Jerry O'Connell

Replacement Cards - 4 Different Finale Cards for Split Decision $15

JOL Accessories

JOL Coin Tidy - 6 pockets $20

Folds to 50mm x 50mm (25.4 mm = 1 Inch)

Fully lined to protect your investment. Never has there been a coin case this good. You just have to see one of these to want one, but usually no one buys one. A complete sellout at FFFF 2006.




JOL Single Packet Trick Holder - Poker size $10

Holds a Poker size packet trick.

JOL Switch Packet Holder $12

These just in. Above shows both front and back view. They match the single Packet Trick Holders but are double ended to hold two packet tricks or the matching cards and make switching them so easy. A form of the Sho-Gun principal, which by the way we own all rights to by agreements with the creator, Elbert Gardner. Watch for an improved Sho-Gun Wallet by JOL in the very near future.